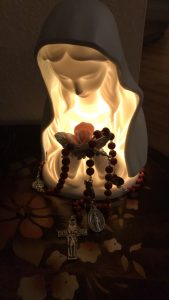 August 3rd: Novena for the Human Protection of Human Life
August 12th: Blood Drive 8:30AM – 12:30PM
Our Lady of Lourdes summer bible study, The Bible and the Virgin Mary – A Journey Through Scripture, starts Wednesday, July 11th and ends with the last class on August 29, 2018. Bible Study will be held from 12:30 pm to 2:00 pm in the Parish Center Annex. Cost of workbook is $15.00. Please contact Gail Davey at 941-493-7712.
Council of Catholic Women Summer Camp!
Knights of Columbus Summer Activities!
August 25th: Get Together for Juniors (girls 12 to 19 years old)