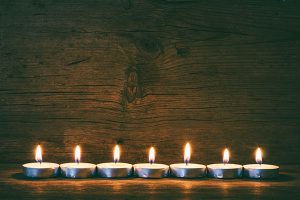 Are you grieving the loss of a loved one? Are you helping someone else through their grief journey? Our Lady of Lourdes will host a six-week program focused on the grief journey on Friday mornings from 10:00 AM to 11:30 AM beginning on September 13th. Topics will include:
Understanding Grief
The Myths surrounding grief
The uniqueness of each grief journey
The grief cycle
Listening to advice
Getting help
There is no cost for the program and no pre-registration is required. Just show up, sit back, and relax. The program will be held in the Parish Center. The most benefit happens when every session is attended, but there is still benefit even if you miss some.Join us for some tears, some prayers, some camaraderie, and maybe even a few laughs. For further information, please call Deacon Lin at 941-497-2931.