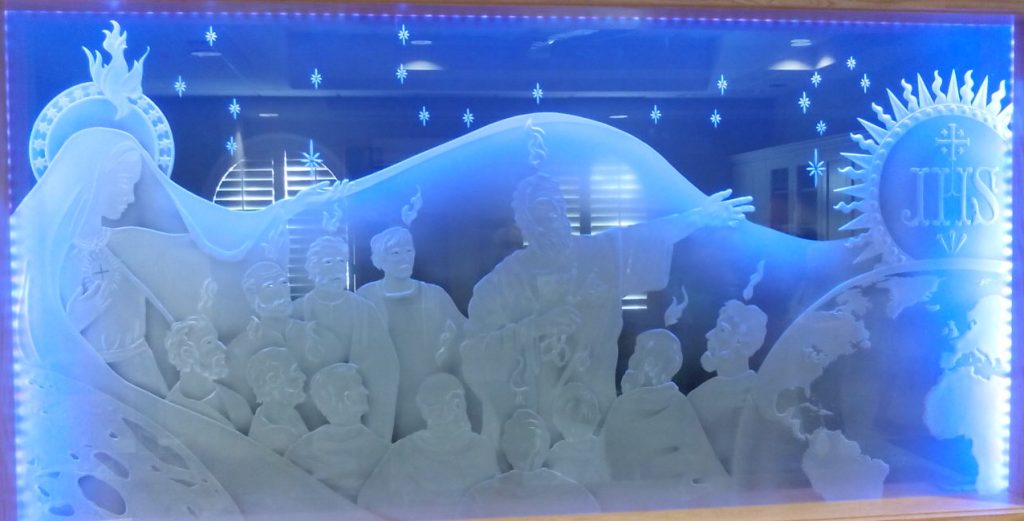 Seventh Sunday in Ordinary Time February 23rd

What is the Liturgical Year? See the Liturgical Year Daily Feed
Note for home use: Some of the links above to "Formed" require you to set up an account (it's free.) We all like FREE don't we? Our parish pays for you to get the best Catholic teaching videos, books, and audio talks to deepen your relationship with Christ and his Church all in one place on most smart phones, tablets, and computers. Go to Formed by clicking HERE and Register…one time…Enter "Our Lady of Lourdes Venice Fl" then register your name and email address. That's it! Every time you now click on the link above or FORMED content on this webpage you will be taken directly into the FORMED website with access to all the content. As an added feature, they have the FORMED APP. I have personally loaded the free APP (from the APP store on my phone) and again, logged in the first time. Now…as soon as I click on the FORMED APP it opens directly into all the content they have available. Cool Stuff! Users can sign on to ROKU, Amazon Fire, TVOS and and any smart T.V. 
FORMED Parish care support – 844-367-6331 or parishcare@formed.org.  Parishioners can contact this number/website to address any questions regarding  linkage of Formed to their Smart TVs, devices, etc.
Missed an Upper Room Liturgical Sunday? You can always go to the parish calendar to find the linked material you missed up to one month after it has appeared here.
What is the Upper Room? Our Lady of Lourdes now has a Multimedia Catholic Resource Center. It is a place to increase your faith and then take it outside the doors of the parish. The Upper room is available to parishioners on Saturdays 4PM until 7PM and Sundays 9AM until 2PM. The room is located  on the side of the Narthex of the Church where you see the Pentecost glass window pictured above. Material related to each of the Liturgical Sundays of the year is provided both on this webpage and in the Upper room as well as access to much more. See photos of Pentecost Sunday 2019 Launch!

Volunteers as Upper Room Ministers are Needed after each Mass to assist parishioners in finding the media content appropriate for their interests and maybe to make a pot of coffee or two. To volunteer for the Upper Room, simply click on the Sign-up Genius button. You will be taken to the online volunteer schedule. Click the dates and times you can volunteer.  You can choose several dates at once.
Email the Upper Room: ollupperroom@icloud.com